Manhattan Prenuptial Agreement Attorney
Prenuptial Agreement Lawyer in NYC and Manhattan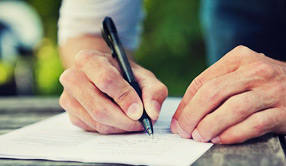 Prenuptial agreements are commonly entered into between couples when marriage seems to be on the horizon. If you are in a relationship that will soon graduate into marriage, it might be time for you to start thinking about a prenuptial agreement. When spouses agree on what will happen to their assets and finances before they get married, they have a prenuptial agreement. Having this agreement helps the spouses decide on what they want to happen if unfortunate events such as death or divorce occur. A Manhattan Prenuptial Agreement Attorney can assist you with the details and making the document legally binding.
Granted, when making plans for your marriage, the last thing you want to consider is the possibility of its dissolution. However, a prenuptial agreement can help preserve your assets and avoid unnecessary litigation in the future. More than this though, it helps you plan your marital life and avoid the possibility of a messy and protracted divorce. Manhattan family law attorney, Chaim Steinberger, has experience in drafting and negotiating prenuptial agreements. His practice is founded on a unique commitment to helping couples plan properly for their marriage and avoid unsavory events. He can help you and your spouse decide whether a prenuptial agreement is right for both of you.
What Are Prenuptial Agreements?
Prenuptial agreements, also called premarital agreements or contracts, are arrangements that allow a couple to decide what is best for their assets and property before marriage. Usually, when couples marry, their relationship will be subject to the legal rules that apply in their state of residence. New York law specifically covers many of the important aspects of a couple's relationship, including the division of their property and other marital assets.
When a couple makes a prenuptial agreement, they make it unnecessary for the court to intervene in their financial affairs. Under the agreement, both spouses can disclose their assets and debts, what will become marital property, and what will stay separate during and after the marriage. Importantly, the agreement can become a part of the couple's estate planning strategy. Couples can use it to determine what happens in the event of the death of either spouse and how their property may be inherited.
Essentially, a prenuptial agreement allows couples to take control of their own finances, decide what happens and how it should happen.
When Will A Prenuptial Agreement Be A Good Idea For You?
Although many couples have a natural fear of prenuptial agreements, thinking it may cause friction in their relationship, this is almost never the case. One of the biggest reasons that marriages end is because of disputes relating to finances.
One spouse argues that the other racked up the most debt, the other argues they only did so because they were the only one working. These arguments have squeezed the life out of relationships on many occasions.
Prenuptial agreements, however, encourage couples to talk about their finances. If you discuss arrangements relating to your property and assets long before marriage, it can help prevent disagreements in the future. Other situations when a prenuptial agreement will make sense for you and your spouse include the following:
Couples that have significant assets can benefit substantially from prenuptial agreements. The arrangement helps them clarify how their assets will be treated during the marriage and also how marital/community property will be treated.
If one spouse already has children from a previous marriage, a prenuptial agreement can include terms that preserve property in their favor.
Where one spouse owns a business, they may want to ensure that the business assets are kept separate from marital property.
In all these scenarios, a skilled Manhattan prenuptial agreement attorney can help you draft a premarital contract that leaves control of these matters in your hands. You can successfully avoid interference by the courts and protracted litigation in the future.
Contact A Manhattan Prenuptial Agreement Lawyer At Chaim Steinberger, P.C.
Our comprehensive understanding of New York City matrimonial law and complex financial issues allows us to effectively meet your needs. We can provide the right information and strategic advice you need to make important decisions for you and your family. Call our law firm at (212) 964-6100 to schedule a free, no-obligation consultation today.